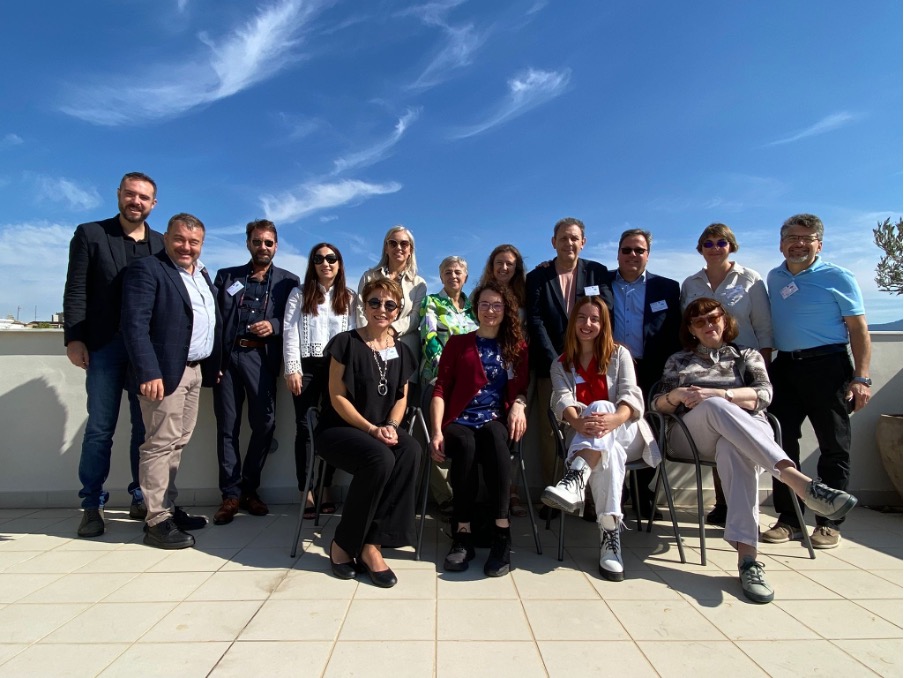 ENTRnet 4th Transnational Project Meeting was successfully held in Athens on 13-14 October under the host of DYPA, ENTRnet partner.
During these two productive days, all partners were gathered in person to discuss, exchange views on project's progress and find solutions to the raising challenges. It was the first time that all partners meet in person since the kick-off of the project in 2021.
Entrepreneurship and EntreComp, as the core ideas of ENTRnet, were in the middle of the debate on how to foster adults' entrepreneurial skills and how to create the networks of adult education providers to deliver qualitative and coherent trainings.
Working packages deliverables and tasks discussed thoroughly and all partners agreed on project's next steps for the implementation of project's goals. The creation of National Action Plans and the elaboration of the e-learning platform and e-learning courses are in the priorities of all partners for the coming months.