Online, Italy – On 27 May, the first focus group with members of the newly established ENTRNet Italia network took place online. Twelve people from all over Italy connected to discuss the results of the survey conducted through the administration of the questionnaire prepared by ODISEE.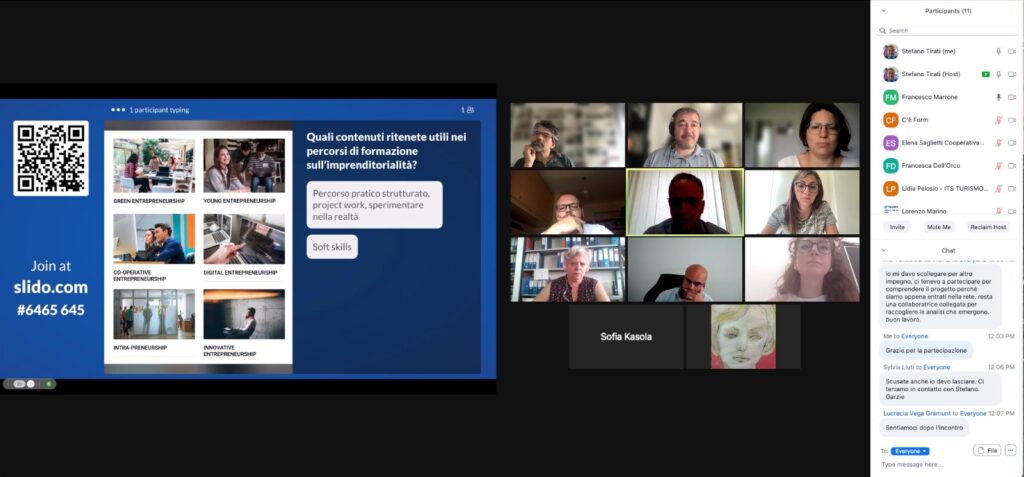 The first focus group organised by Learningdigital and ENM involving the Italian members of the ENTRNet network aimed at sharing the results contained in the report prepared by the ODISEE partner "Adult Learning Needs Analysis – Survey Report".
The report is available on the project website at https://entrnet.eu/3-1-adult-learning-needs-analysis-survey-report-v2-0/.
After explaining the data contained in the report and commenting on it, a Slido session was launched with the aim of gathering further information on some key elements of the project.
In particular, the following aspects were explored: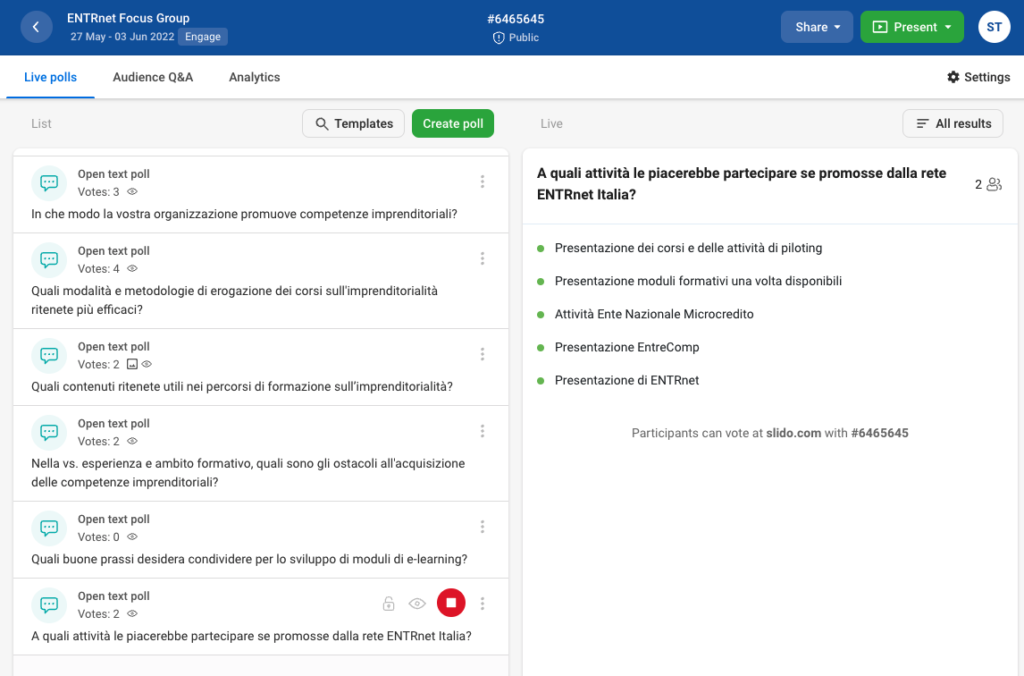 advantages or obstacles in using the EntreComp framework
ways to promote entrepreneurial skills
modes and methodologies for delivering courses on entrepreneurship
useful contents in entrepreneurship training courses
which activities should be promoted by the ENTRnet Italia network
In the coming weeks, further activities will be organised to validate the design choices of the project outputs, especially the contents of the training courses.